FORCHEM SM 150 Products dryer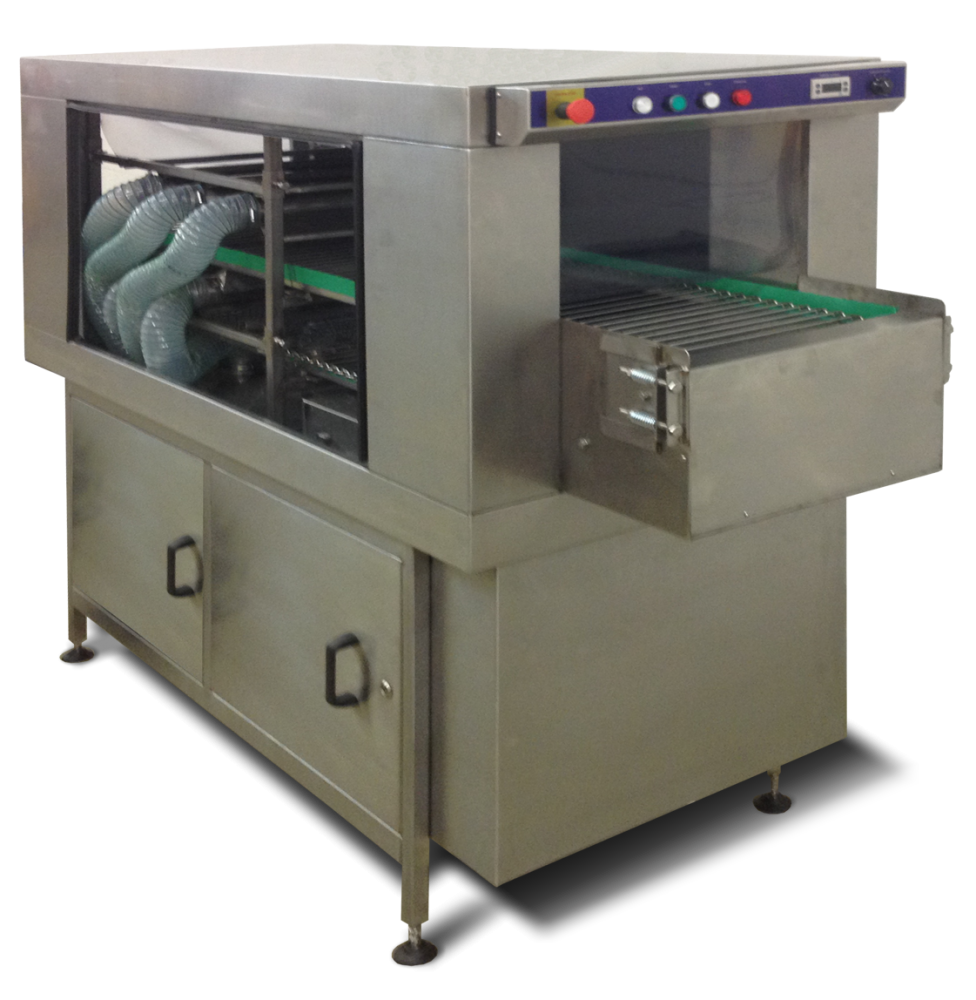 Products dryer FORCHEM SM 150 is intended for use in the pharmaceutical, food and chemical industries for drying products. Products are dried using sophisticated drying system with rotary turbo head and thanks to the adjustable temperature and air blowing is guaranteed perfect drying.
In this dryer the warm air circulates so we could reduce power consumption by 30-40% compared to other devices. Direct heating of the drying process, which is environmentally friendly. The wet product is fed into the dryer, which is heated to the desired temperature quickly. Drying consists the blowing of hot air and evaporating the remaining water moisture from the product. The product temperature is minimal, which ensures high quality product and maintain its original characteristics. Management is ensured by automatic control (PLC), which is designed for more complex machinery, equipment and production lines, where it is necessary to record the temperature, temperature sensing, signaling limit parameters, taking multiple values, automatic dosing, level controling, time setting, monitoring, etc. With touchscreen control it's possible copy the desired data to PC or connect the device to ethernet.
Features and advantages of the device:
stainless steel design
stainless steel drying system
the module composition which can be extended
stable industrial design
easy accesibility for cleaning and maintenance
adjustable height for drying different types of products
feeder speed regulation
two powerful fans for drying
the possibility of extending and conveyor belt
TECHNICAL DATA OF FORCHEM SM 150

Teoretic power (pieces per hour)

150

Width (mm)

770

Lenght (mm)

1770

Height (mm)

1800

Input height (mm)

430

Voltage (V)

400

Temperature of drying (°C)

0-80

Wattage (kW)

21